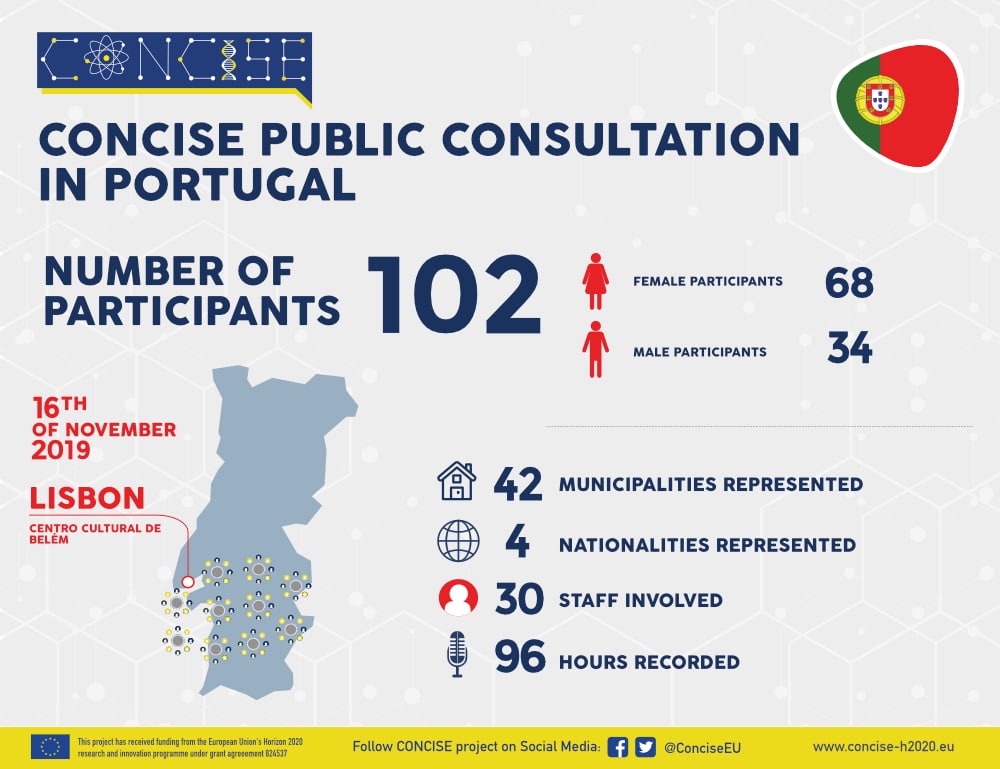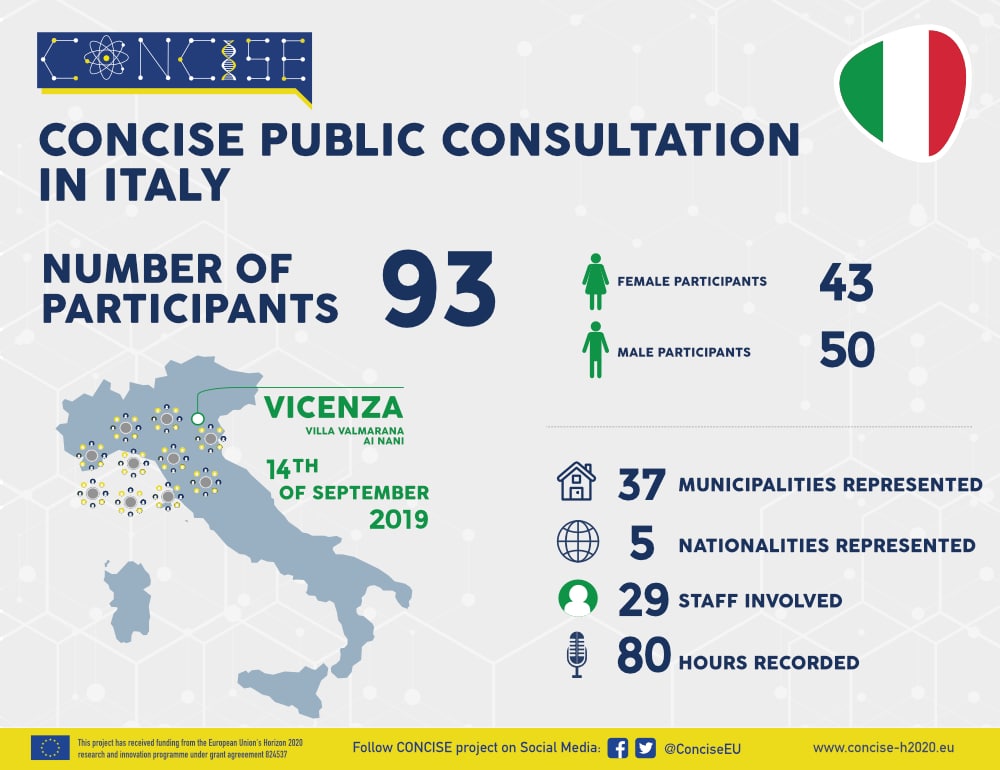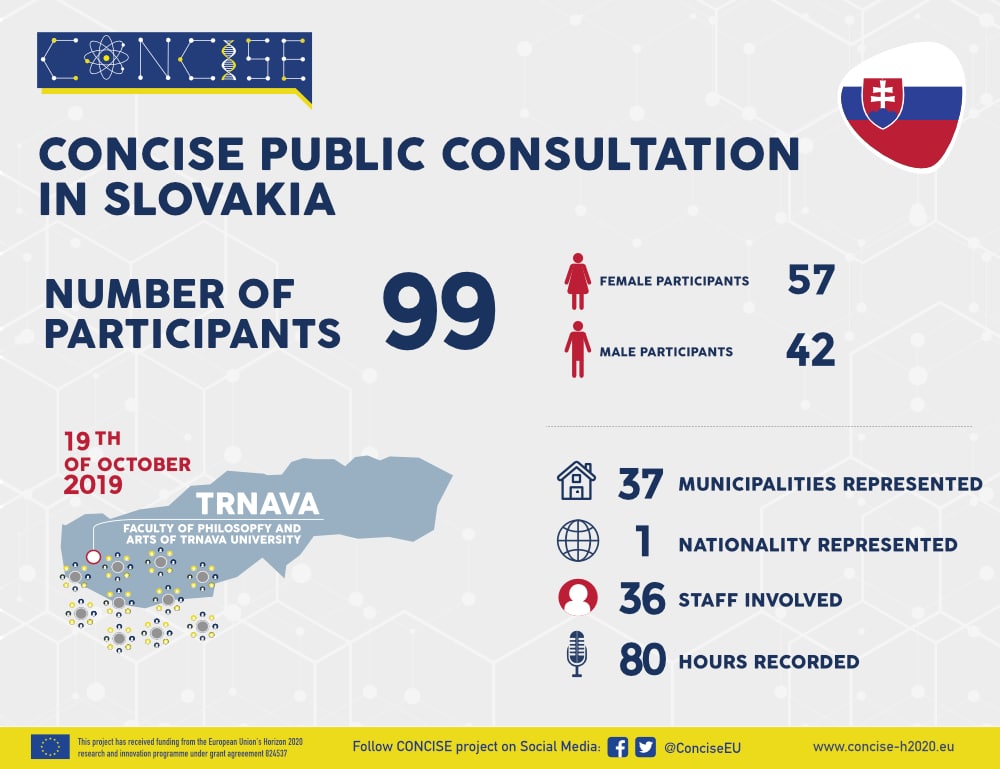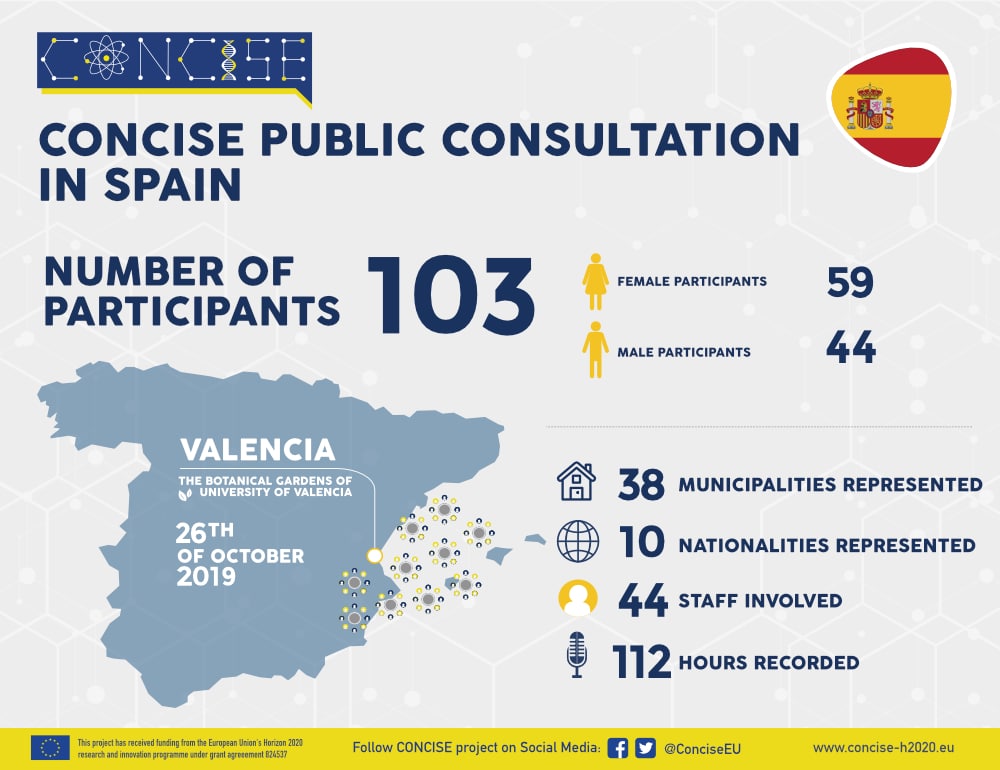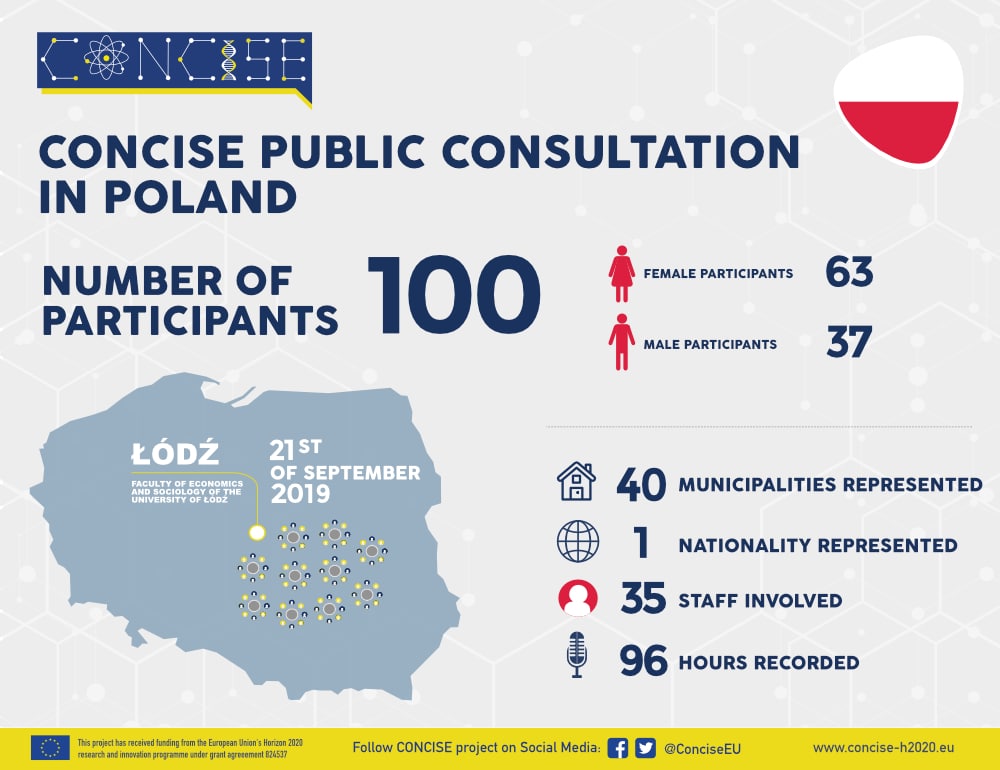 ENGLISHnationalconsultationPortugal_CORRECTED
ENGLISHnationalconsultationItaly
ENGLISHnationalconsultationSlovakia
ENGLISHnationalconsultationSpain
ENGLISHnationalconsultationPoland
CONCISE's main objective is to learn the role science communication plays on the origin of beliefs, perceptions and knowledge concerning scientific issues. To achieve this aim, CONCISE carried out five citizen consultations in Lisbon (Portugal), Valencia (Spain), Vicenza (Italy), Trnava (Slovakia) and Lodz (Poland), with the participation of close to 500 citizens. This allowed the CONCISE team to gather testimonies from different EU regions, providing CONCISE with comparable and reliable information on the general perceptions of EU citizens in regard to the four science "hot" topics under study:
Vaccines
Use of complementary and alternative medicines
Climate change
Food safety
CONCISE researchers aim at gaining a deeper insight into the public understanding of science and identify current science communication models. The public consultations will also reveal indicators that will help improve science communication. Similarly, they will allow understanding:
How citizens perceive science communication
How individuals make decisions on topics such as vaccination
Which information sources are used to access science information
The CONCISE consortium includes well renowned science journalists, the most relevant association of Spanish science communicators, scientists of different areas and disciplines, including social and natural sciences, experienced educators, and SMEs.