The CONCISE project has carried out its five public consultations between September and November 2019. Over 500 European citizens have had the opportunity to share their opinions on science communication about four topics: vaccines, complementary and alternative medicine use (CAM), genetically modified organisms (GMO) and climate change.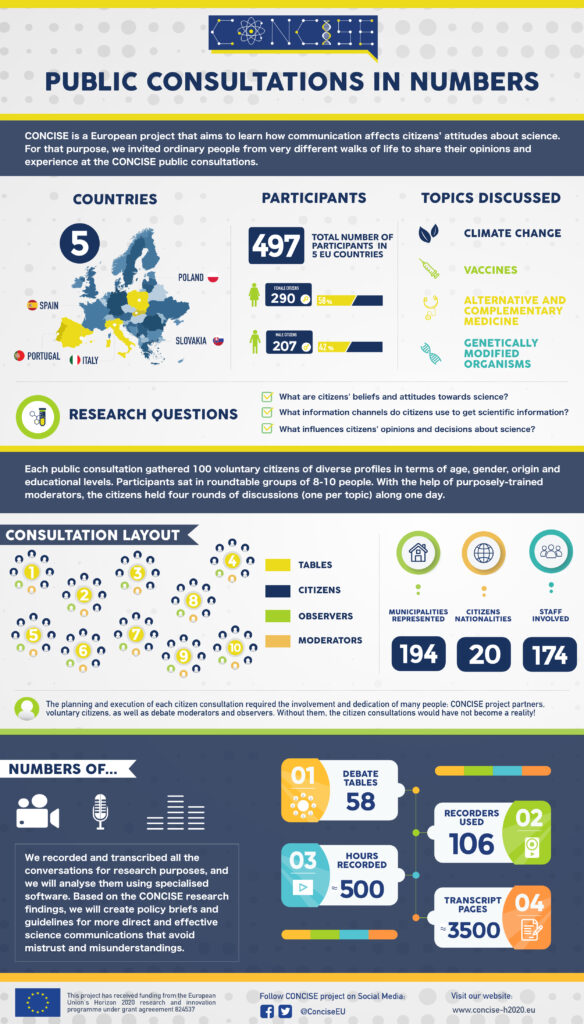 The infographics and videos summarising the consultations:
VICENZA (Italy) – 14th of September 2019
Italy celebrated its Public Consultation at the Villa Valmarana ai Nani in Vicenza, on September 14th, 2019, under the leadership of Observa Science in Society. The consultation had the participation of 93 people selected among the 125 people who signed up.  The choice was made according to a theoretical sample based on the ISTAT official statistics of the Italian population.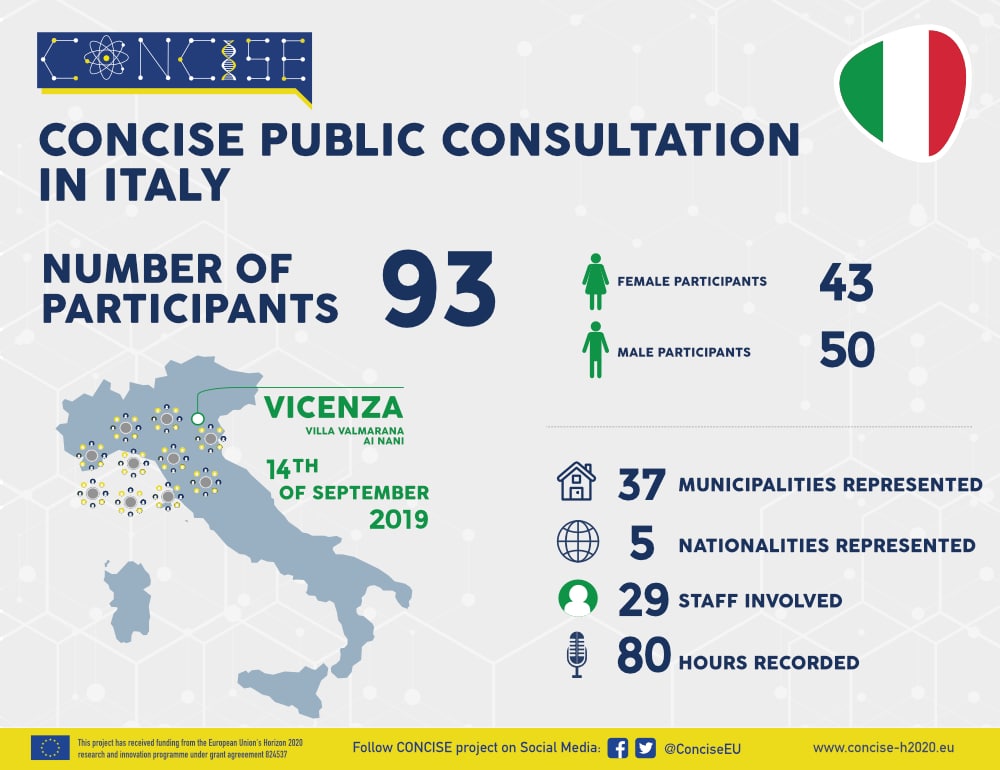 ---
ŁÓDŹ (Poland) – 21st of September 2019
The University of Łódź was in charge of the Polish Consultation of CONCISE. Held in the Faculty of Economics and Sociology of the University of Łódź, the Consultation took place on September 21st, 2019. More than 150 interested people signed up to participate in the event, out of which 100 selected attendants participated in the Consultation. The choice of participants was made according to a previously agreed sample of the Polish population.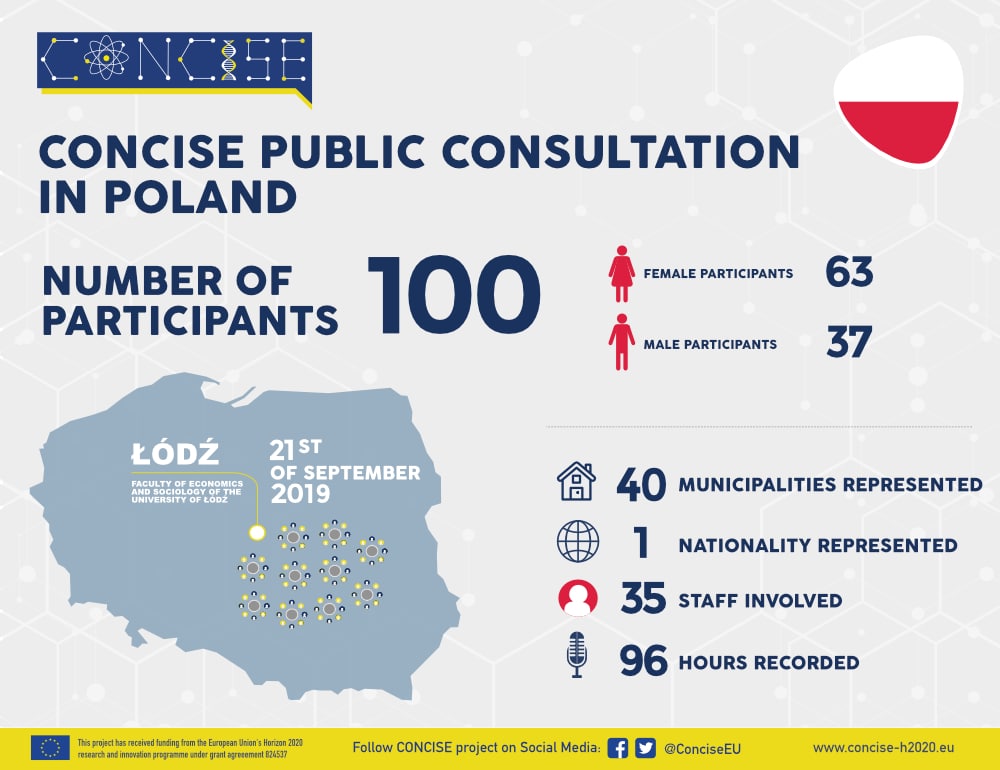 ---
TRNAVA (Slovakia) – 19th of October 2019
The CONCISE Consultation in Slovakia was carried out under the leadership of Trnava University in the Faculty of Philosophy and Arts of Trnava University, on October 19th, 2019. More than 110 people signed up to participate in the Consultation. Out of those interested applicants, 99 participants had the chance to take part in the Consultation. These participants were chosen according to a representative sample of the Slovakian population.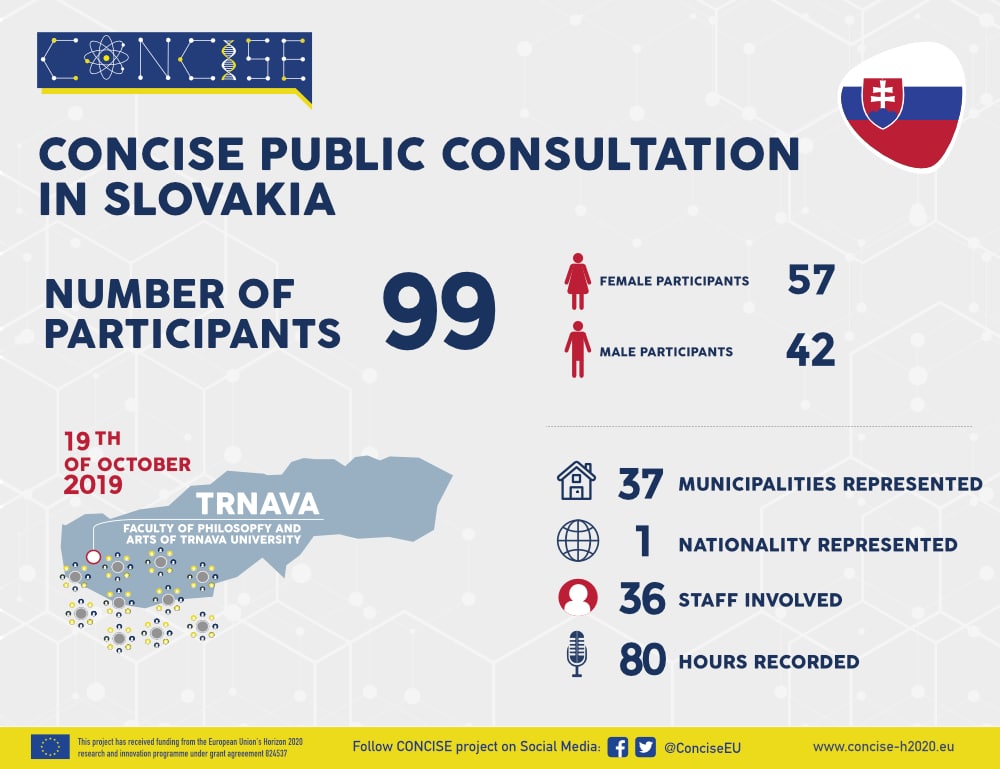 ---
VALENCIA (Spain) – 26th of October 2019
The Spanish Consultation was led by UVEG and FyG Consultores, with support of UPF and AECC in dissemination and promotional actions. It took place in the Botanical Garden of Valencia, on October 26th, 2019. Out of the more than 600 people that signed up to participate, 103 people were selected to take part as participants of the consultation, following a specific sample designed following data gathered primarily using the INE database.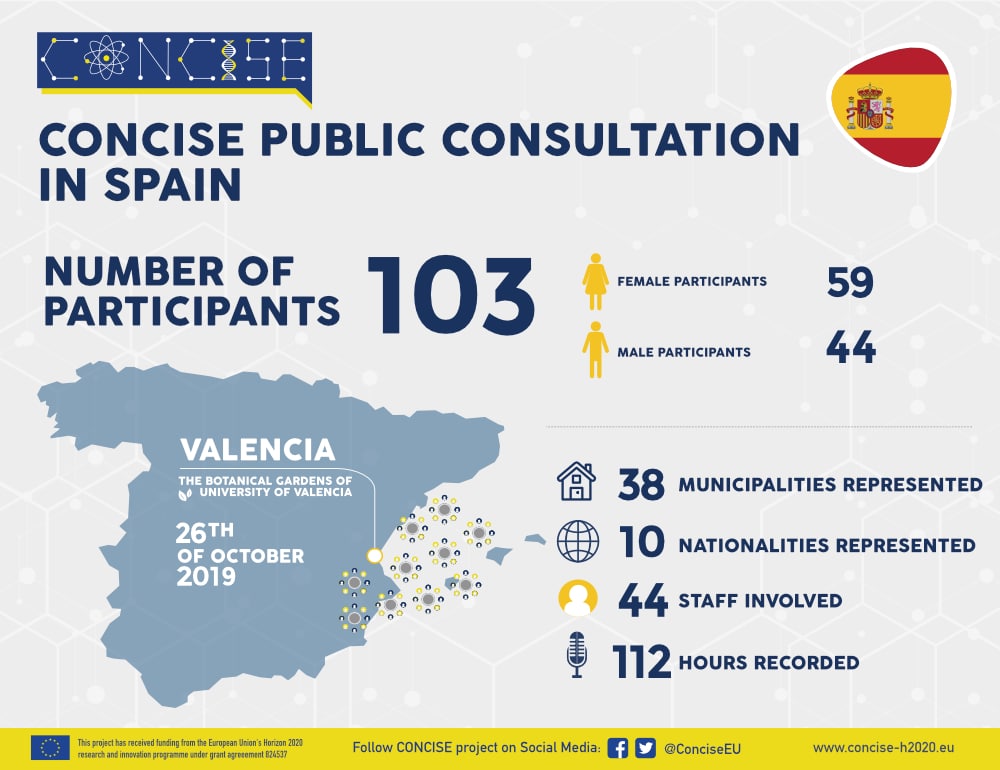 ---
LISBON (Portugal) – 16th of November 2019
The Portuguese Consultation was led by Instituto de Ciências Sociais da Universidade de Lisboa and took place at the conference centre of the Centro Cultural de Belém, on November 16th, 2019. 102 participants were selected to take place in the consultation, coming from the more than 170 interested applicants. The selection was based on a sample created from the Portuguese population.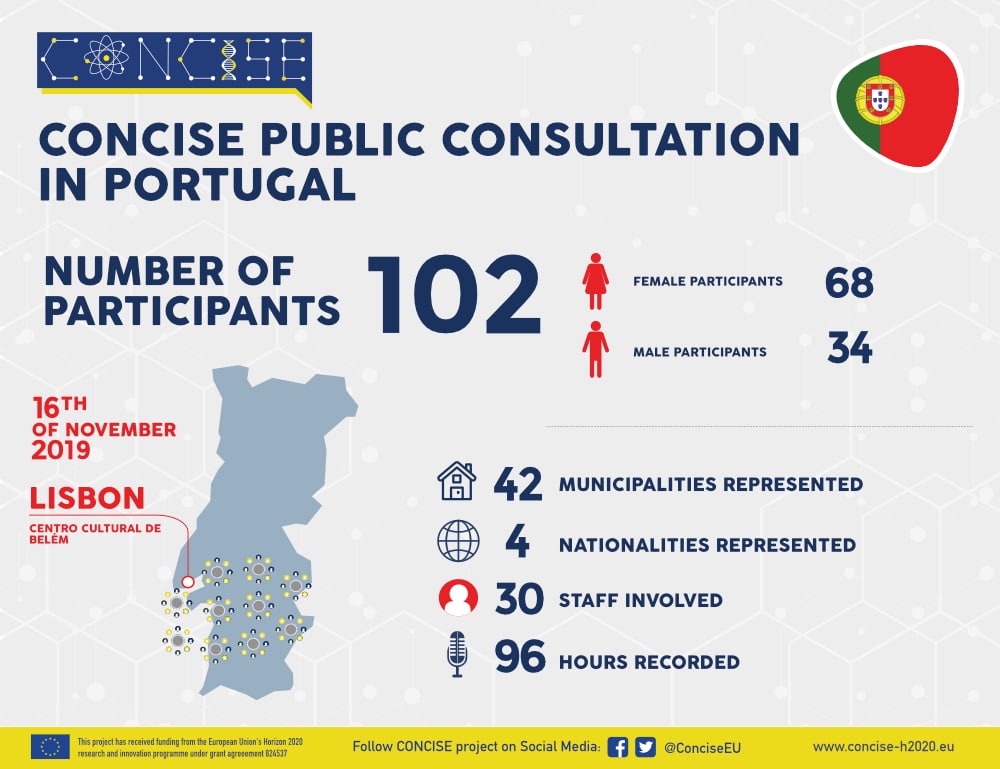 ---
Some photos from the consultations, from various countries.