Months of intense work culminated in December with the first phase of the CONCISE project: the organisation of five citizen consultations in Spain, Italy, Portugal, Poland and Slovakia whose objective was to listen and find out how citizens form their scientific opinions. But what has happened after the 500 citizens shared their points of view on science?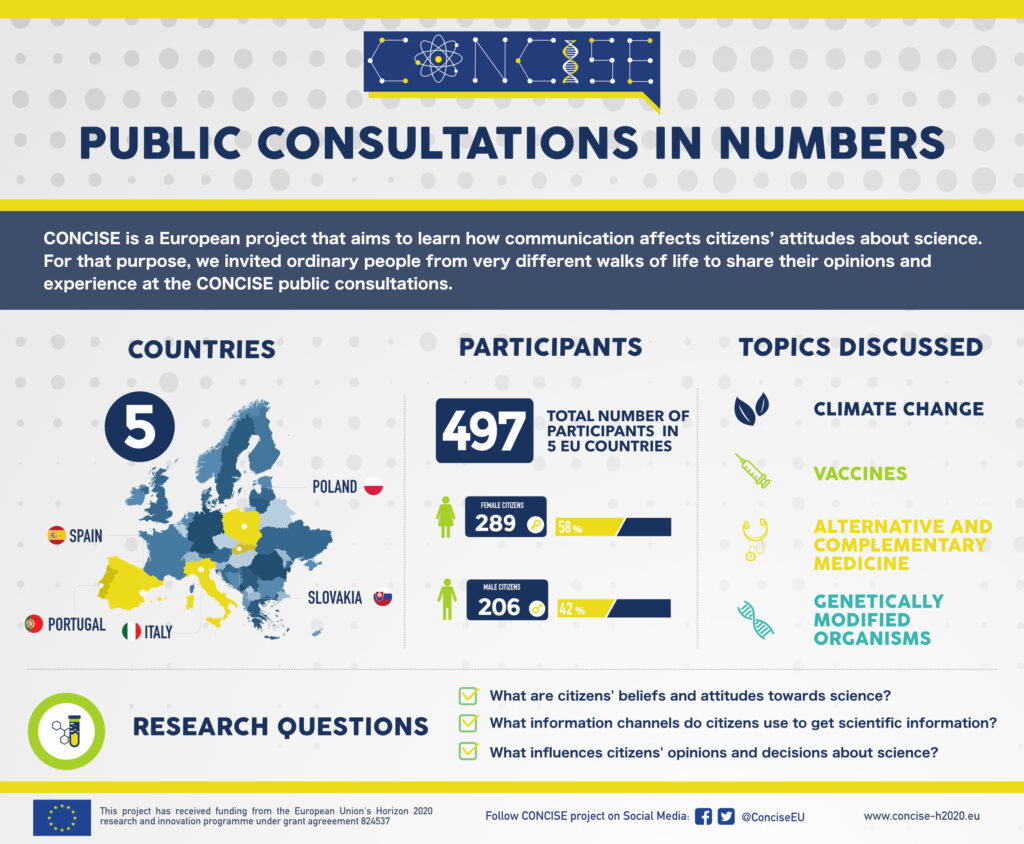 The 58 round tables on climate change, vaccines, alternative and complementary medicines and genetically modified organisms generated more than 500 hours of discussion. To be able to work with the data and study them, it was necessary to fully transcribe the conversations, which resulted in more than 3,500 pages. To guarantee the confidentiality of all participants, all texts were anonymised and encrypted.
These transcripts have allowed different types of lexicometric analysis to be carried out in the last few months, that is, statistical analyses based on the frequency with which a word is used in the discourse, and what are the terms that are more (or less)- frequently related to it.
The Observa research team, responsible for the consultation in Italy, have already published some preliminary conclusions that can be consulted on the project website. The first approach to the discourse carried out in Italy allowed the research team to discover, for example, that in relation to the information process, citizenship not only referred to traditional and digital media, but also emphasised the interpersonal relationships and daily spaces.
The analysis of the transcriptions is still ongoing, but we already see some light at the end of the tunnel. We will disseminate our results over the next few months; we plan to publish two books with the main conclusions of the consultations, as well as several articles that will be available on our web.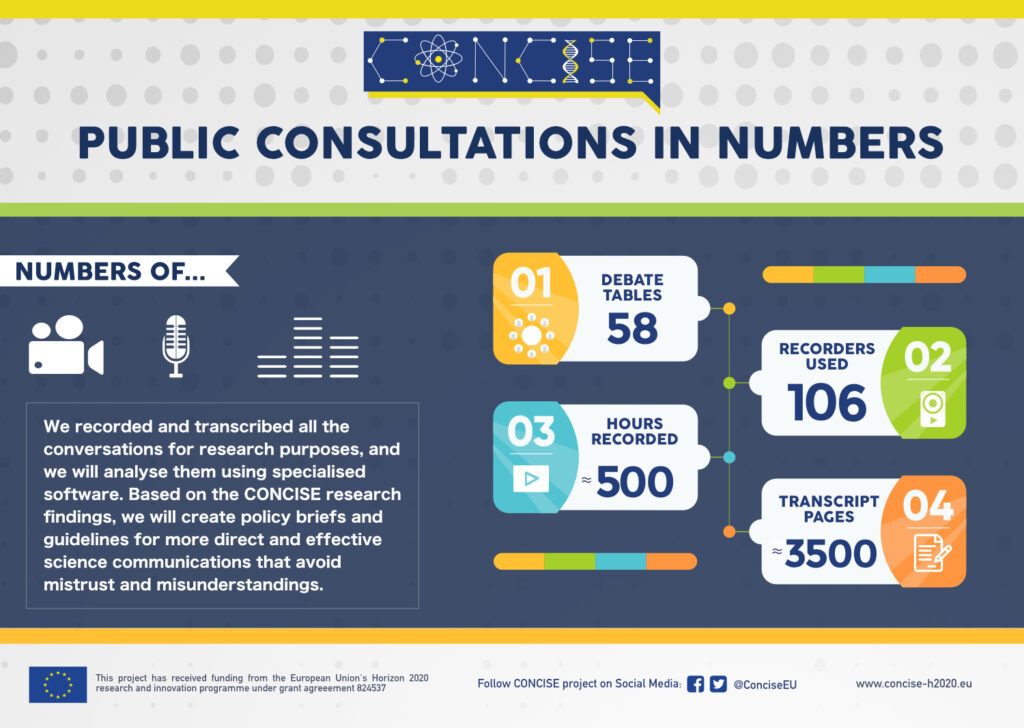 The objective of CONCISE is not to find out the degree of scientific knowledge of citizens, but rather to know what factors and elements influence citizens when it comes to forming a scientific opinion. In addition, the project also aims to find out what channels citizens use to acquire scientific information and what their opinions and attitudes are towards science.
Each of the consultations revolved around four topics that currently generate some social controversy: climate change, vaccines, alternative and complementary therapies and genetically modified organisms.
Authors: Ana Serra & Amaia Crespo, Universitat de València.